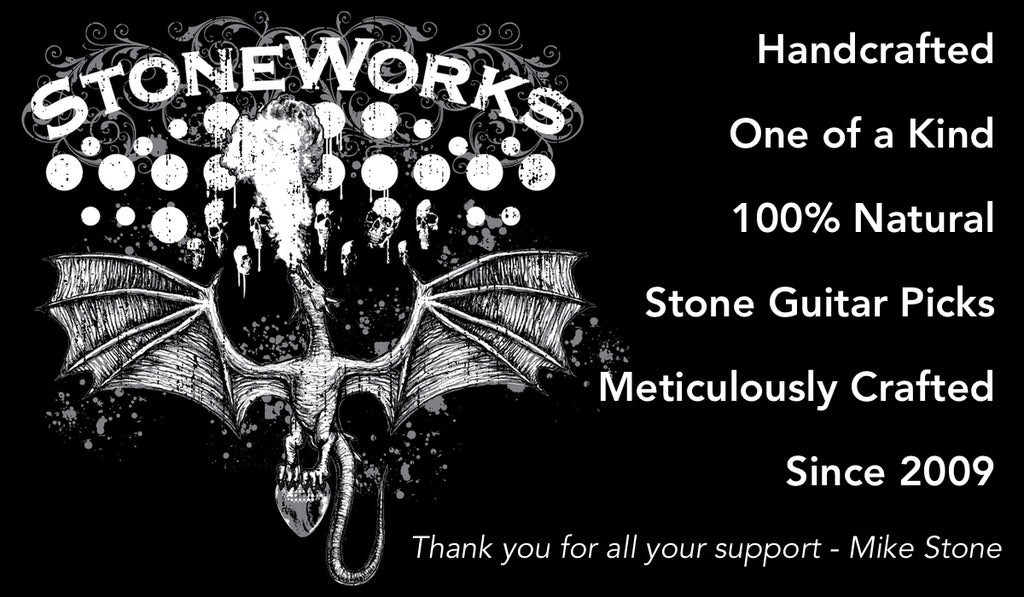 Holiday Sale - Two for $40.00
You will receive TWO, one of a kind, 100% natural handcrafted stone guitar picks from my Designer Agate & Jasper inventory that normally retail for $25 each.  
I meticulously handcraft every pick to ensure it has the perfect bevel and polish. Stone picks have been described as warm, buttery and full bodied.
Picks in photographs are representative of what you will receive.

Shop Now
Genuine Agatized Dinosaur Bone Pick $95.00
Also known as "Gem Bone" this material is found in the Four Corners area of the U.S. and is 100% genuine "petrified" dino bone.
Agatized Dinosaur Bone makes for a one-of-a-kind gift. I only have 8 of these available so get one before they are gone.
Shop Now